Going international is a strategic choice for a business. It is crucial to define the ideal methodology depending on your situation.
The M&S Method follows the 3 main steps below:
We advise and assist you in these key steps in order to ensure: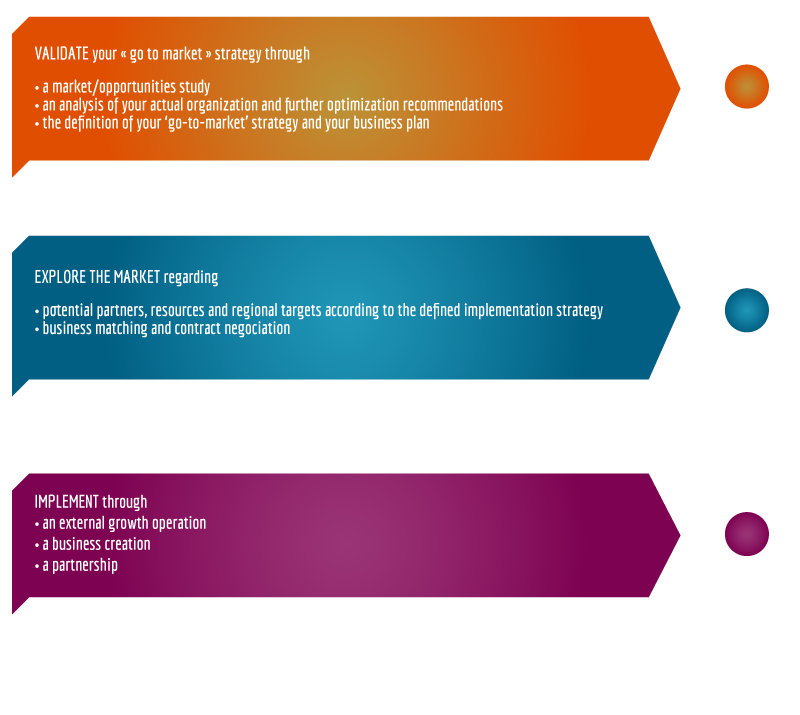 Your implementation project will be
Multi-cultural: experienced advisors with Malgasy, Mauritian, French, and German origins.
Structured : covering all the essential aspects for a smooth business development on the targeted market while enabling the reduction of the 'going international' costs.